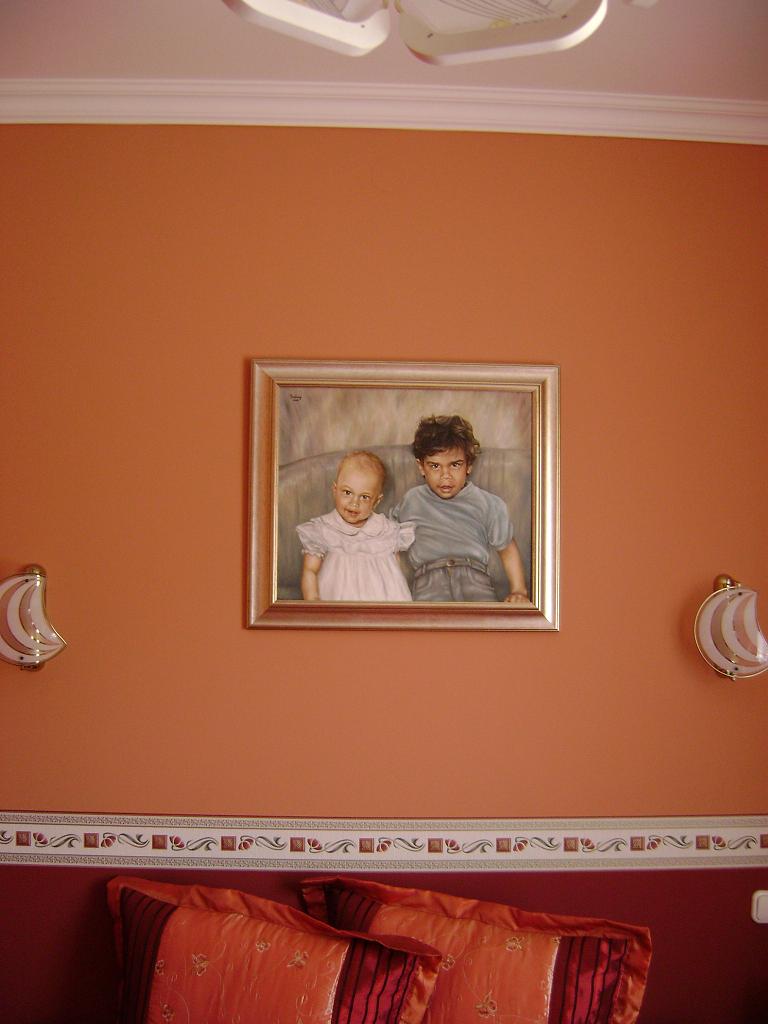 "When I first sow the picture in making, a funny feeling crept over me. It made my flesh creep. I couldn't imagine before a painting can be so alive.
My children are nowadays already adults. It was a time travel. 16 years back in time. I've wanted careful to elevate my one year old daughter from the painting. My children looked back at me from the painting with their then childlike affection again. The late remembers come alive!"
(The costumer of "The young")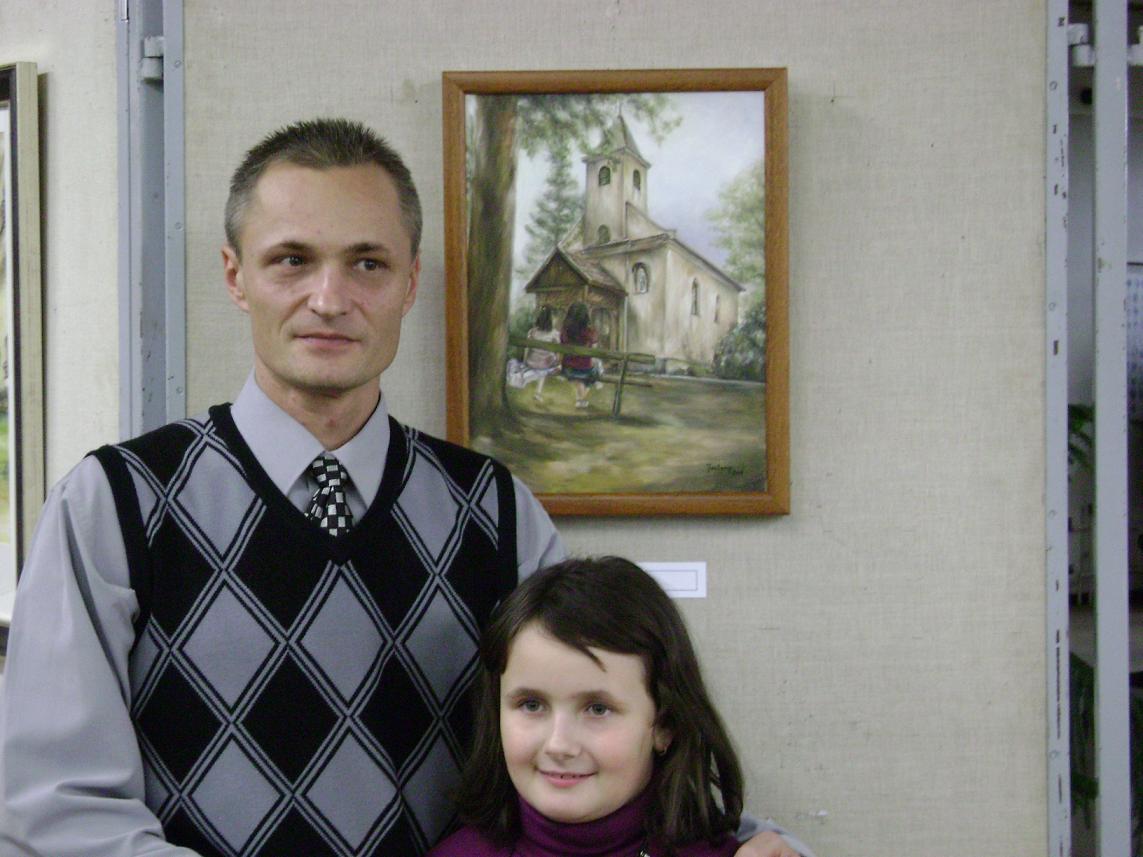 "I've wanted for scene of my personal picture a little chapel in the near of my native village.
I've told my remembers connected to this place to Attila. He have found the composition, the perspective and the nice details, which can show my story the most.
That was also his idea that, my vision could be complete if my two daughters would perform in the picture. He have met them personal, and captured true their look and personality.
In this way was born the "Sitting" my personal picture, which is an heirloom, a precious treasure for my family. This painting is a significant value for my whole family, because it can reproduce a lot of our significant remembers and feelings. My grandma' used to teach me to pray here, on this pew. I've been here a lot with my parents or with my friends..... and maybe the most important is that, I've seen here for the first time a girl, who after that became my wife and the mother of the "sittings".
I'm attaching to this painting with a lot of threads. The most important for me is that, when I'm looking this picture I always can reproduce another story.
I appreciate Attila's hugeness talent, what can add a perfect fascinating experience.
I wish everyone has such a personal picture."
(The costumer of "Sitting")